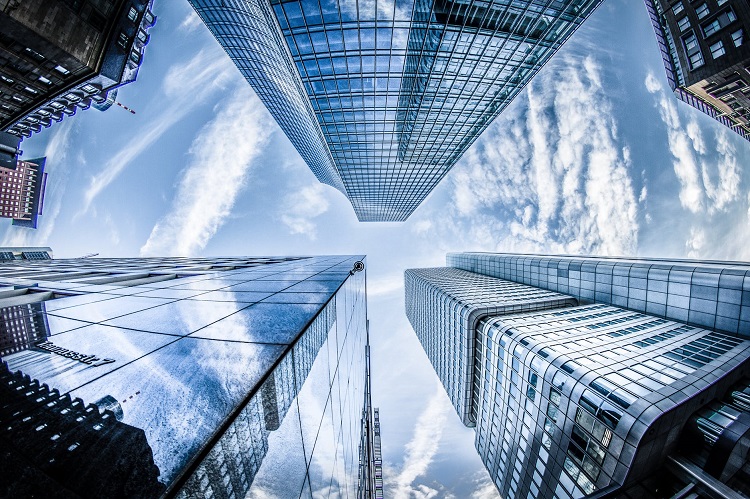 NABLA Business Lawyers Group (NBL Group) is the result of a shared vision shared by a group of lawyers and businessmen who have joined forces by integrating several reputable law firms and a business development company, spread over various countries and regions of the world.
NBL Group has a rich and varied history, shaped by the experience and expertise of the talented individuals who make up our international network. Each of them brings a unique and valuable legacy to our group, forged through years of hard work and success in their respective fields.

Our Mission
Our mission is to provide first-class legal and advisory services to our clients, drawing on our collective wealth of knowledge and taking innovative approaches to solving the most complex legal problems.
We are guided by our commitment to excellence, ethics and confidentiality, and strive to exceed our clients' expectations every step of the way.
The essence of NBL Group is the strength of our network of exceptional individuals united by a common passion for law and business. Together, we work tirelessly to create tailored legal solutions, drawing on our collective experience and constantly adapting to the changing needs of our clients.
Through our balanced and harmonious approach, we have built a strong and cohesive organisation, where each member of our team makes a valuable contribution. It is this philosophy that enables us to forge strong and lasting relationships with our clients and to support them in achieving their goals, and boldest ambitions. The result of a recent merger, NBL Group embodies the energy and dynamism of a growing company, while preserving the experience and wisdom of its founding members.

Values and commitment to excellence and ethics
At NABLA Business Lawyers Group (NBL Group), our values and commitment to excellence and ethics are at the  heart of everything we do. We constantly strive to exceed our clients' expectations by providing the highest  quality legal and advisory services. To achieve this, we rely on fundamental principles that guide our actions and  decisions.
Our core values include integrity, transparency, accountability and respect. We firmly believe that these principles  are essential to building strong and lasting relationships with our clients, partners and colleagues. By upholding  these values, we create a working environment in which our teams can thrive and develop, while remaining true  to our commitment to excellence and ethics.
In addition, NBL Group is committed to continuous innovation and challenge to achieve excellence. We invest in cutting-edge technologies, such as artificial intelligence, to improve our information system and optimise our internal processes.
This approach allows us to remain at the forefront of the legal industry and to offer our clients the most effective solutions tailored to their specific needs.
Our commitment to excellence and ethics is reflected in every aspect of our work, from the selection and training of our team to the quality and thoroughness of our legal advice. By staying true to these values, we are confident that NABLA Business Lawyers Group will continue to grow and prosper as a global leader in legal and business advisory services.
At NABLA Business Lawyers Group (NBL Group), we have ambitious goals for the future. As a new entity, our group communications and image team is determined to position NBL Group as a leading global business law firm.
To achieve this, we plan to pursue several key initiatives:
Providing exceptional legal expertise and client service in order to build a solid reputation for legal excellence.
Developing strategic partnerships with companies and institutions around the world to expand our network and geographic reach.
Investing in the continuing education of our team to ensure that our lawyers and legal professionals are always at the forefront of their field of expertise.
Adopting the latest technologies and innovations, such as artificial intelligence and advanced information systems, to improve the quality of our services and the efficiency of our processes.
Implementing sustainable and ethical practices to ensure the accountability and integrity of our business.
By pursuing these goals, NABLA Business Lawyers Group is confident that it will build a solid reputation and achieve prestigious awards and certifications in the years to come. We are determined to make NBL Group a key player in the international legal industry, recognised for its excellence, innovation and commitment to professional ethics.
Discover our team of experienced legal professionals and learn how we can help your business thrive. Get to know us. Contact us International Partnerships and geographical coverage
NABLA Business Lawyers Group works closely with partner law firms located in the world's major economic and  financial capitals. This collaboration ensures wide geographical coverage and enables us to offer a quality  service to clients, regardless of their location.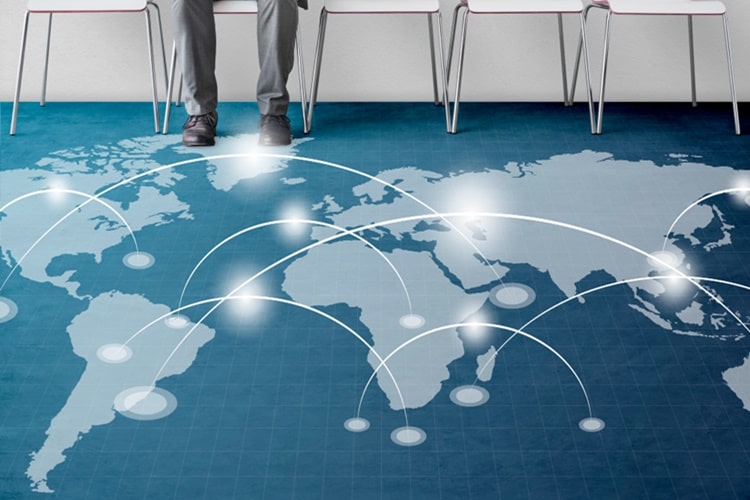 Europe : France, Germany, United Kingdom, Spain, Italy and the Netherlands.
Africa : Tunisia, South Africa, Nigeria, Egypt, Kenya and Morocco.
Middle East : United Arab Emirates, Saudi Arabia, Qatar, Oman, Bahrain and Turkey
APAC : Singapore, China, India, Japan, Australia and South Korea.
America : USA, Canada, Mexico, Brazil, Argentina and Chile.
As part of its expansion strategy, NABLA Business Lawyers Group aims to turn these collaborative partnerships into own-label offices in five key regions
Europe
The European office in France, in the heart of one of the continent's largest economies, enables NABLA Business Lawyers Group to offer its services to European companies and to respond to the specific legal challenges of this region.
Africa
 The African office in Tunisia, a country with a growing economy and strong development potential, enables the Group to support clients in their expansion on the African market and to provide legal expertise adapted to local specificities.
Middle East
The group chose the United Arab Emirates for its Middle East office because of its strategic location and strong economic activity. This office advises clients on the legal specificities of the Middle East and assists them in their investment and development projects.
APAC
The Asia-Pacific office, located in Singapore, a major financial and commercial hub, offers tailored Group legal expertise for companies operating in this dynamic and fast-moving region.
America
The US office in the United States, one of the world's largest economies and a key market for the Group, advises clients on legal issues specific to America and supports them in their transatlantic projects.
By continuing to develop its presence in these countries, NABLA Business Lawyers Group will strengthen its ability to offer first-class legal services and to support its clients in their international investment and development projects.