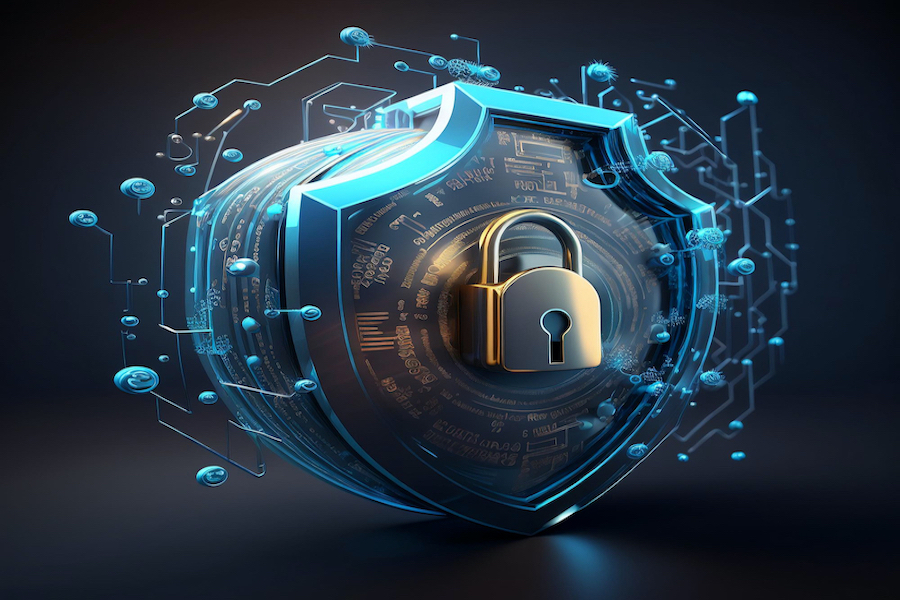 The intersection of technology and cybersecurity
The intersection of technology and cybersecurity: an analysis of investment opportunities
June 09, 2023 – economics and finance
Rapidly evolving technology has always been a boon for investors. However, as we venture further into the digital world, cyber security has become a major concern. This article examines the current technology and cybersecurity landscape, identifies key indicators for the sector and offers recommendations for investors.
Analysis of the technological and cybersecurity landscape
The global cyber security market, valued at $167.1 billion in 2020, is expected to reach $366.10 billion by 2028, growing at a compound annual growth rate (CAGR) of 10.9% from 2021 to 2028. This is largely attributable to the increase in cyber attacks and data breaches, rapid digitisation and the growing adoption of the cloud and the Internet of Things (IoT).
1. Increase in cyber attacks: Cyber attacks are constantly on the increase. According to a recent study, a company falls victim to a ransomware attack every 11 seconds. The financial consequences of these attacks are enormous, which is why robust cyber security is becoming increasingly important.
2. Regulatory developments: Cybersecurity and data protection regulations are evolving rapidly. For example, the RGPD in Europe and the CCPA in California impose strict standards for data protection. Companies that fail to comply with these regulations risk substantial fines.
3. Move to cloud and IoT: The move to cloud and IoT has increased the need for cyber security. With more and more data being stored in the cloud and devices becoming increasingly connected, the opportunities for cyber attacks are increasing.
Recommendations for investors
Against this backdrop, here are a few recommendations for investors:
1 Investing in cybersecurity: Given the sector's constant growth, investing in cybersecurity companies could offer significant returns.
2. Looking for innovation: Companies that innovate in the field of cybersecurity, particularly by developing artificial intelligence and machine learning solutions, are particularly interesting.
3. Pay attention to compliance: Companies that place a high priority on compliance with cybersecurity and data protection regulations are less likely to face fines or reputational damage.
4. Diversification: As with any investment, diversification is important. Investing in a range of companies and technologies can help mitigate risk.
In conclusion, as the world becomes increasingly digital, the need to protect information and systems against cyber attacks will only increase. This presents significant investment opportunities in the cyber security sector for those prepared to navigate this complex landscape.